13. January 2023
Mirador de la Figuerassa

About one and a half hour drive from Barcelona, the Mirador de la Figuerassa is a panoramic viewpoint at more than 1500m height. It overlooks the "Pantà de la Baells", a fresh water basin, and the small city of Berga on the other.
You also have a fantastic view of the Pyrenees snow-topped mountains in the background. The views are quite spectacular.
You can drive right up to the viewpoint by car, even though the last 9km are unpaved gravel road, but not too difficult to drive. Just be careful with Google Maps instructions, which will lead you astray. The access is easiest to find by driving towards the Restaurant de la Font Negra and then following up the signs or directions up to the Mirador.
Particularly as the sun was setting, the views were beautiful. The characteristic tips of the famous Montserrat mountains are visible on the horizon and the light combined with low hanging fog and haze amplified the mood nicely.

Here's a closer shoot of Montserrat. I really like how the colors blend in this one.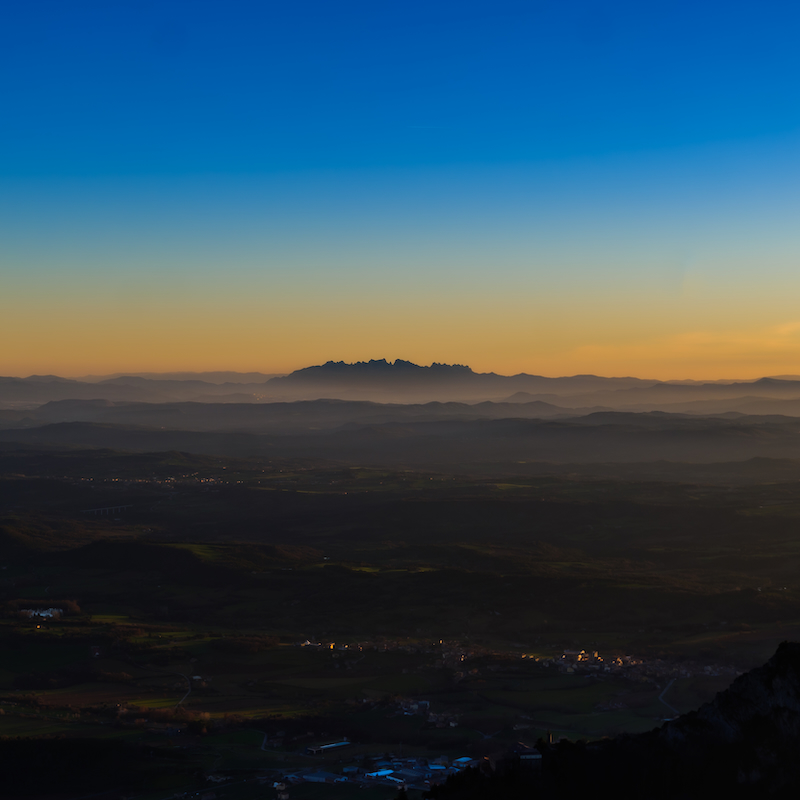 This was also the first time I've actually encountered an issue with dirt on the sensor. This is usually a non issue when photographing friends and family at wide apertures (small f-stops). You just won't see small dust and smudges on the sensor or lens in that situation.
But here I was often shooting stopped down since it increases both the sharpness of the lens but gives more depth of field, i.e., more of the image will be in focus.
Here's the original, unedited photo of Montserrat again. You can clearly see the smeared out patch on the photo. At first, you might think there is just dirt on the screen.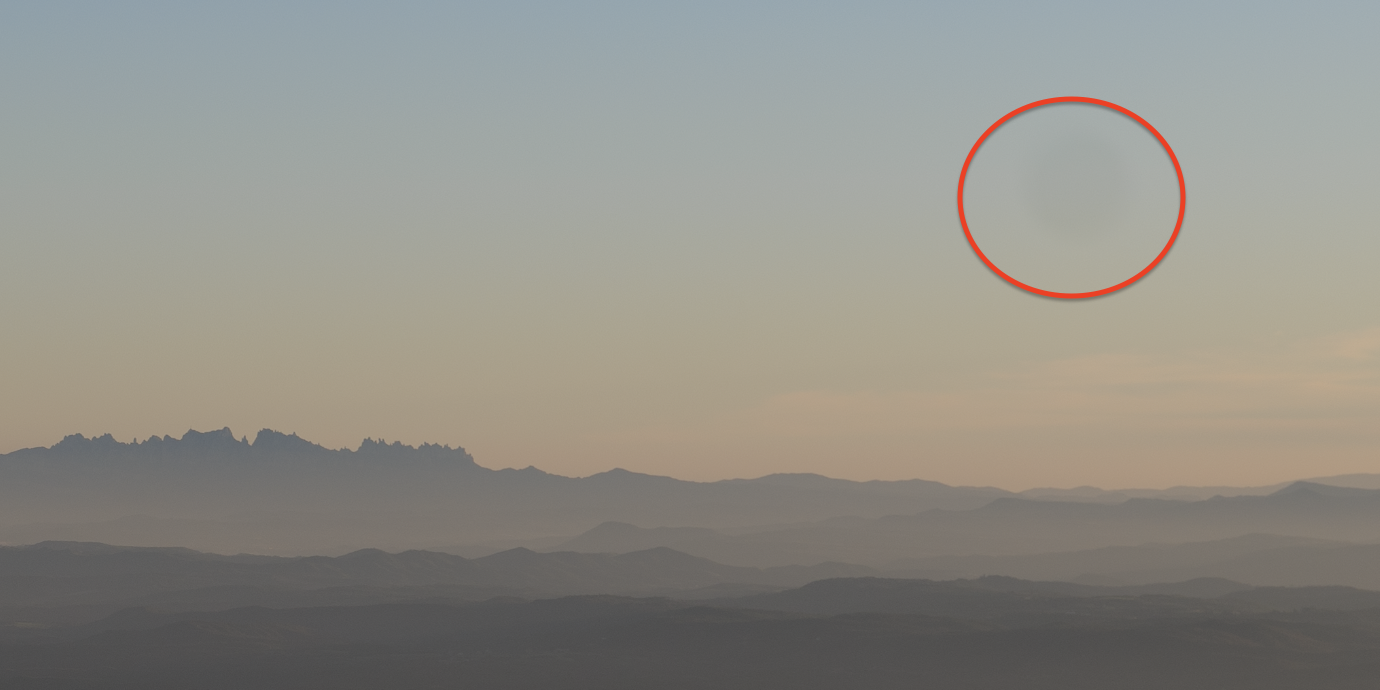 Most of that can be fixed in post but there are situations, such as fine gradients in the sky etc., where this is tricky and leads to weird artifacts. Especially if you, like I am, are using automated tools in Lightroom or similar software to remove errors like that. It is still possible, but would require much more time and effort than I would be willing to put into it.
In any case, it was a good excuse to try out a sensor cleaning kit I had bought on Amazon ages ago but so far never used.
All photos were shot on the Panasonic S1 and the Panasonic Lumix 24-105mm f4 lens.

Latest Posts